A Dutch dream, created by a family of Dutch descendants who dreamed of honoring the Dutch colonies in Brazil and reproducing it in the city of Nova Petrópolis the life of a typical Dutch city today.
That was how Zaandam City was born, in honor of the city of the River Zaan, a small river in the province in the northwest of the Netherlands, a beautiful city close to Amsterdam.
If you want to have fun, be enchanted and get to know a part of Holland in Brazil, come and visit the most Dutch city in Brazil! A city that confirms everything your imagination expects: mills, typical houses, cheeses, the famous Dutch waffles – stroopwaffel and a spectacular gastronomy.
Zaandam: a piece of Holland in Brazil!
A city of surprises and experiences for you and your family all year round with the best of Dutch culture!
Our purpose: SERVING, ENCHANTING AND ENTERTAINING!

Empório Zaandam possess the best national and international brands from Holland and around the world; quality accompanies, all products selected especially for you.
Wines imported from different places in Europe and America enrich our catalog, as well as the best cheeses and pastas, for a complete experience.
Inspired by these brands, Cidade Zaandam created a premium line of various products, designed for the most selective customers. Taste the best beers with a special Dutch flavor, produced by hand, as well as our chocolates, cheeses, wines, cookies and sweets.
Mondays to Thursdays from 11 am to 10 pm | Fridays from 11 am to 12 pm
Saturdays and National Holidays from 09:00 to 24:00 | Sundays: from 9 am to 10 pm
The Emporium Zaandam is now on the Internet, 24 hours a day!

Bakery and confectionery
Zaandam Bakery and Confectionery uses the best ingredients of Dutch cuisine; are recipes made exclusively for Zaandam City, you will find the most delicious cakes, waffles, breads, jams and various options produced here every day fresh and with all the love and care. In addition to these delights, you will enjoy an incredible, comfortable environment, as if you were in a small city in Holland, tasting the best coffee in the world and taking a piece of Holland into your soul.
All the delights served at the Bakery and Confectionery Zaandam are made by the famous Xaxá, our chief pastry chef at Zaandam City. Come and enjoy an incredible experience, transforming each moment into unforgettable memories!
Mondays to Thursdays from 11 am to 10 pm | Fridays from 11 am to 12 pm
Saturdays and National Holidays from 09:00 to 24:00 | Sundays: from 9 am to 10 pm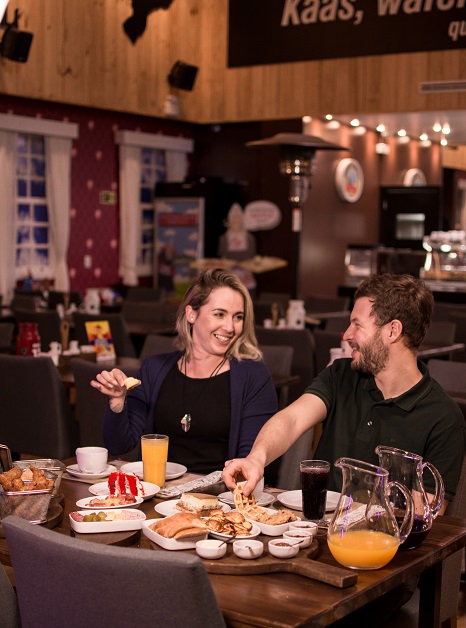 Dutch colonial coffee



Have you ever thought about having a colonial coffee with a special Dutch flavor?
All the delicacies of Holland at your table in a true breakfast or afternoon banquet, with music, fun, emotion and served at the table.
Included: breads, jellies, coffees, pies, Dutch snacks, such as the traditional Bitterbalen, Dutch waffle, cuca and many other delicacies produced especially by Xaxá, our Chief Confectioner.
An amazing coffee for your day to be perfect!
Come and discover the delights of Holland in Cidade Zaandam, here in Nova Petrópolis / RS!
Value:
Adults and over 12 years: R$.
Children from 4 to 11 years: R$.
Children up to 03 years old: exempt
Monday to Friday.

Have you chosen your Waffle?
Waffle Zaandam: Have you assembled yours today?
Waffle, you choose, we create!
Discover the fantastic Dutch Waffle festival!
Zaandam City awaits you here to taste the incredible traditional Waffle, with the option of adding one or two flavors; now, if you want the complete experience, try the magnificent Zaandam signature Waffle, a true festival of Dutch flavors!
For the brave, Zaandam City prepared the Big Waffle, the largest waffle in the world, serving 4 people. There are six scoops of ice cream, cookies, marshmallow, chocolate icing and seasonal fruits, an explosion of flavors!
What's more, we propose a challenge for those who come across!
Challenge: If you can eat Big Waffle alone in 15 minutes, you will not pay for it and will go into our record book, with the right to appear on the social networks of Zaandam City!

Our food is comforting and affective: one that has the power to awaken gustatory memories, linked to childhood and happy moments.
Have you ever thought about immersing yourself in Dutch cuisine, discovering its delights and taking a trip around the world? This is exactly what you will find here at Zaandam. The Dutch brought the spices and have the best cheese in the world, Zaandam City brought it all together. Come and taste the signature dishes, such as Fogo Nordic, fish, meat and the famous Dutch snacks, for example, Bitterbalen, ideal for tasting with friends and your whole family!
Mondays to Thursdays from 11 am to 10 pm | Fridays from 11 am to 12 pm
Saturdays and National Holidays from 09:00 to 24:00 | Sundays: from 9 am to 10 pm

Zaandam City Bar

Our international bar has a unique drink list, inspired by the Netherlands with signature drinks such as VICENTE VON PASSION, in honor of the Dutch artist VINCENT VAN GOGH; AMSTERDAM CHANNELS or even the famous STROOPWAFEL, a unique drink that you can only find here in Zaandam.
In addition to the best drinks, you have next to the bar the best brewery in the world straight from Amsterdam, Heineken, which is a partner of Zaandam City.
You will live the true Dutch experience at Zaandam City's international bar.
Mondays to Thursdays from 11 am to 10 pm | Fridays from 11 am to 12 pm
Saturdays and National Holidays from 09:00 to 24:00 | Sundays: from 9 am to 10 pm
Note: The kitchen always closes 1h earlier.

Kids Space

Enjoy the carefree Dutch experience while your child is safe and entertained in our two Kids Spaces, a place of learning and fun. It has attractions such as Tablets with games, television with films and drawings and spaces for painting and recreation.
In addition, during the year, Zaandam City has dozens of activities for children: at Christmas, Easter, King's Day in Holland, Children's Day, your child will love it and will not want to leave Holland!

Zaandam products are produced with great love and care and with the best of our land, which are the people who live and work there.
Which confirms a standard in the choice of raw materials, obeying the strictest quality standards in each stage, so that you can bring your table an incomparable taste of Holland.
Below our ZAANDAM OWN BRAND products:
Cheeses
Zaandam has delicious handmade cheeses. Our colonial cheese with incomparable quality. Traditionally produced using excellent herds and unique techniques. You are taking home a little piece of Zaandam City.

Coffees
It was the Dutch who disseminated coffee around the world, being part of the history and propagation of cultivation. With beans selected through a unique roasting process, Zaandam Coffees are the result of a tradition with more than 300 years, with the roasting of special beans by the best Dutch masters in coffee. Through navigating the world, the Dutch discovered several spices, among them, the best coffee in the world, reaching the Netherlands and cultivating in nurseries.
And in a few years, most of the coffee supplied to Europe came from the Dutch colonies, bringing the experience of delicious coffee with the best beans to the world. Prepared especially for you who are passionate about coffee and value a drink of the highest quality.
Here you can enjoy three types of Zaandam coffee: Zaandam City – Extra strong; Volendam Zaandam – Red Fruits and Dutch Merchant – Express.
Jams
Zaandam jellies are made with selected fruits, without the use of pesticides in the most traditional Dutch way, with the same manners and techniques used worldwide, striving for the quality of the raw material, use of appropriate technology and correct handling.

You will take home the true taste of Holland through our delicious jellies, which are great options as a source of energy, and can be consumed on different occasions day-to-day. Natural, healthy and truly Dutch!

We have the following flavors: Banana, Fig, Red Fruits, Strawberry, Tangerine and Grape.
Chocolates
The delicious Zaandam Chocolates are made with the purest cocoa and the best recipes for you and your family to enjoy a little piece of Holland in Brazil.
Our flavors:
– Bitter 70% Cocoa
– Milk 42% Cocoa
– Milk 42% cocoa with hazelnut
– Milk 42% Cocoa with Nuts
– Milk 42% Cocoa with Pistachios
– Bitter 60% Cocoa with Red Fruits
Beer
If there's one thing the Dutchman knows how to do well, it's beer! The best beers in the world are made in the Netherlands. Zaandam City could not be left out of this. Selected the best malts and ingredients chosen by our Dutch master brewer.
A beer with the highest quality and the highest purity was created to find the perfect beer with sensory and innovative experiences. With each sip a sensation. Enjoy the true taste of Holland: Zaandam Beer, in different styles:
APA – American Pale Ale
IPA – India Pale Ale
Dunkel
Pilsen
Weiss
Wines
Zaandam City wine is a special wine that communicates with the menu that contemplates Zaandam City, where our chefs did a wide search of selected grapes so you can have the best wine on your table to accompany your favorite dish, harmonizing aromas and flavors.

Our wines took special care during the harvest, selection of grapes, winemaking, expressing the characteristics of the region produced, gathering labels personally chosen by our chef with the best grape for you. They are elegant wines with great personality.

Zaandam wine as you prefer: White, Rose and Red.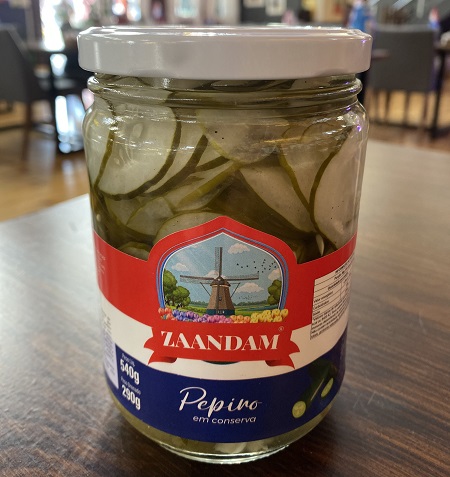 Preserves
A tasty delicacy that marks the childhood of many, Zaandam preserves are true side dishes that can be served for snacks or snacks with toast, bread, cold cuts and cheeses, in addition to being used as ingredients for other recipes. The secret is in the love and dedication we put into making each recipe, from choosing the best quality ingredients, to getting the point of preparation right and, finally, storing in the glass jar.

The preserves you can find here: Beets, Onions and Cucumbers.
Cucas
Delicious cucas from Xaxa!

Have you ever imagined a warm cuca coming out of your oven anytime you want? Without a lot of work and without needing to know how to cook?

It is this experience that Xaxa's frozen cucas offer for those who allow themselves to live this comfort. You know that delicious, soft and super yummy filling? Zaandam City produces cucas that you never ate, the matriarch's recipe!

Waffles
We bring you the most delicious and juicy snacks to satisfy your desires, A rich option for all occasions: WAFFLES!
Combine your waffles with the ingredients you like best.
A delicious brunch to continue the day with energy.
Souvenirs
Here in Zaandam City you can take a little bit of the destination home, for yourself or as a gift. More than memories, some of these objects carry with them a little of the culture and people of this fascinating country: Holland.

Bring Your Event
We have the right space to cater for any celebrations, birthday parties, weddings, personal or corporate parties.
With an international cuisine, an unique atmosphere, a decoration that will take you to Amsterdam's canals passing through the most beautiful landscapes in the world.
Get in touch with our team that will guide you to the best environment according to YOUR EVENT.
Informations and reservations on WhatsApp: +55 54 98112-6969.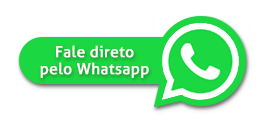 Space Map